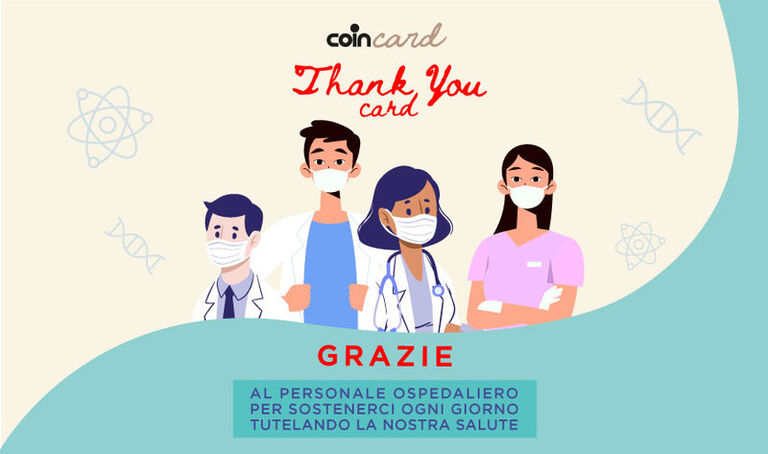 Thank you card was born on March 1st to express our thanks to the healthcare and administrative staff of Italian hospitals who take care of us with courage, perseverance and responsibility.
It is a Special Edition that combines all the advantages of Coincard * with a 10% discount on every purchase in our stores and on Coin.it
The discount is valid until 12/31/2021. Complete regulation on Coin.it
To access the benefits, simply subscribe the Thank you card in our stores showing the hospital badge or an identification card. If you buy online, the discount will be applied by entering the card code in the promo code field.