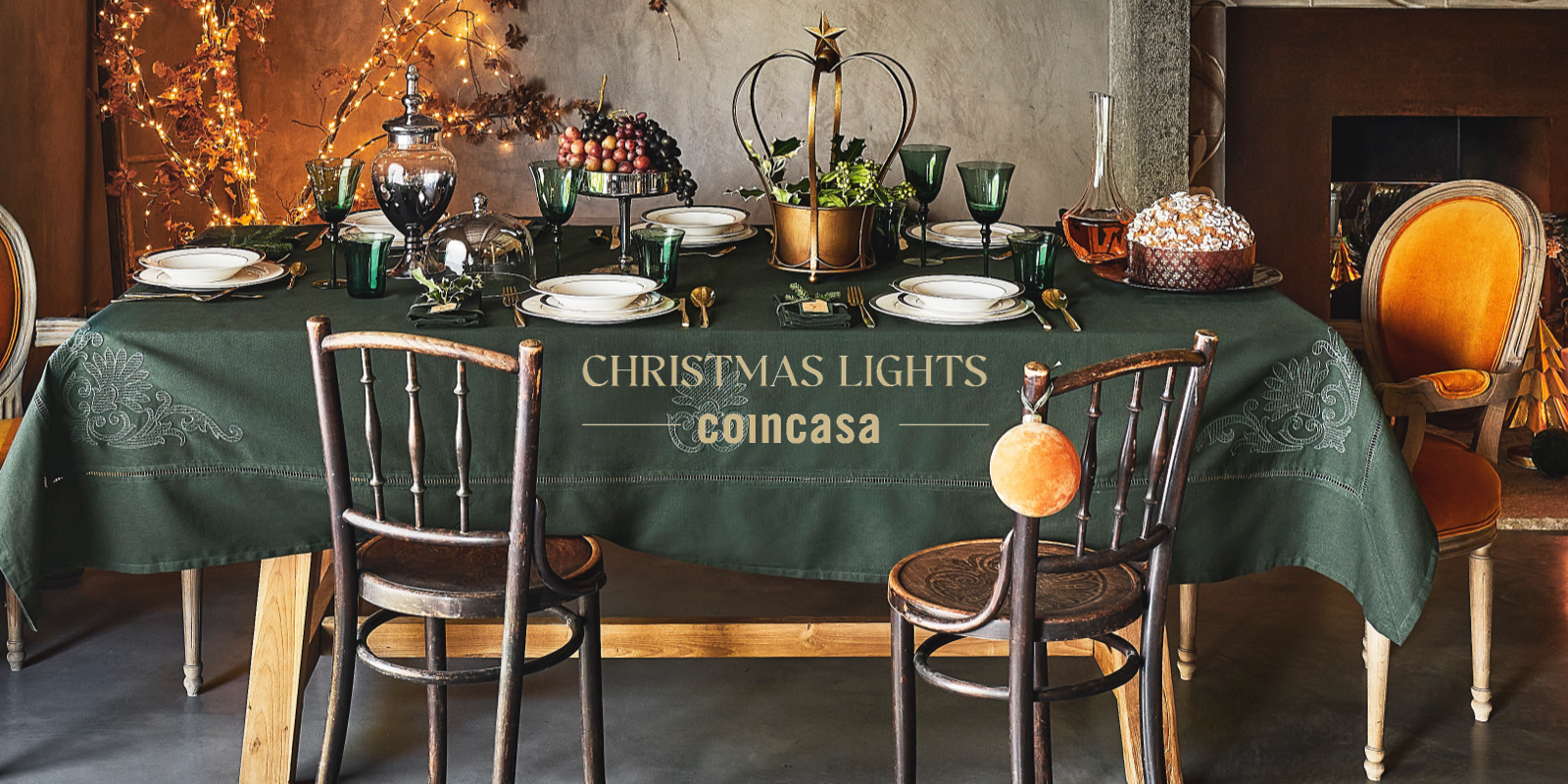 The class of the embroidery that runs along the edge of the tablecloth, the glasses in the same color as the paste glass and the new bone china porcelain service: the festive table transforms the banquet into an extraordinary occasion. A touch of nature in the center and it will immediately be a fairytale!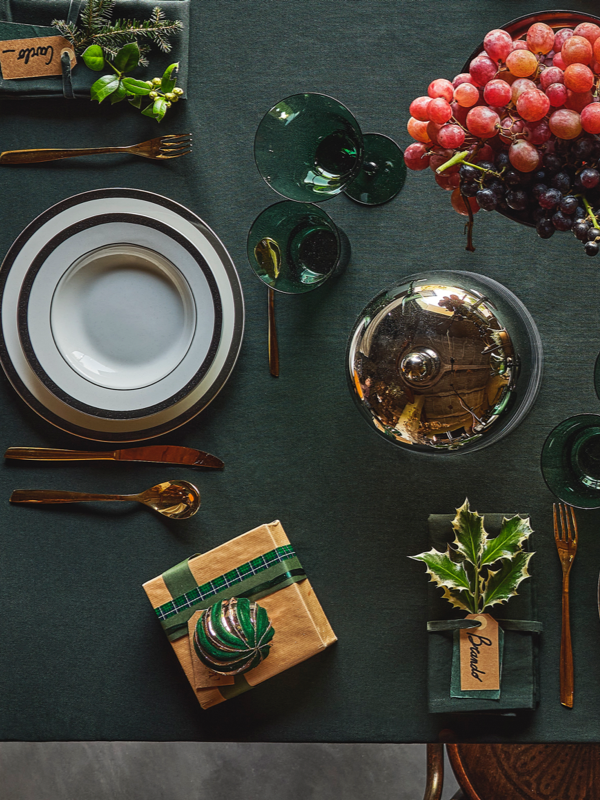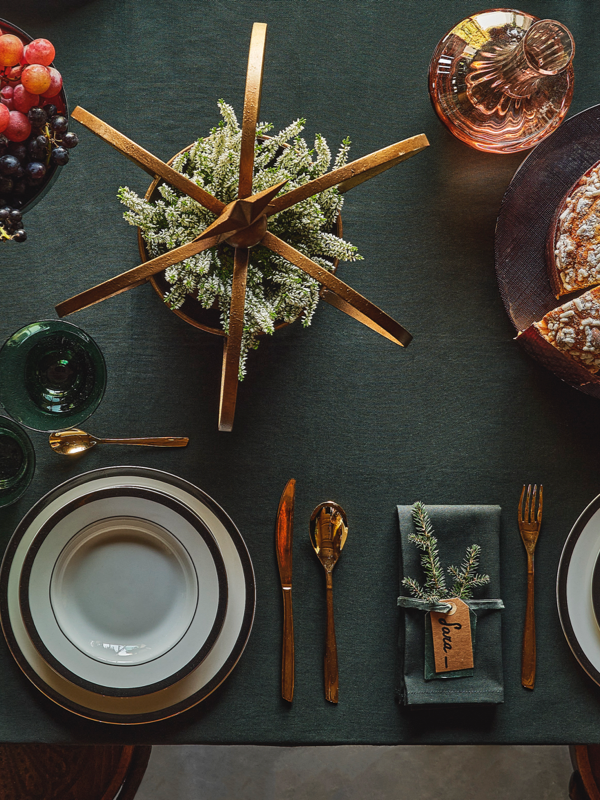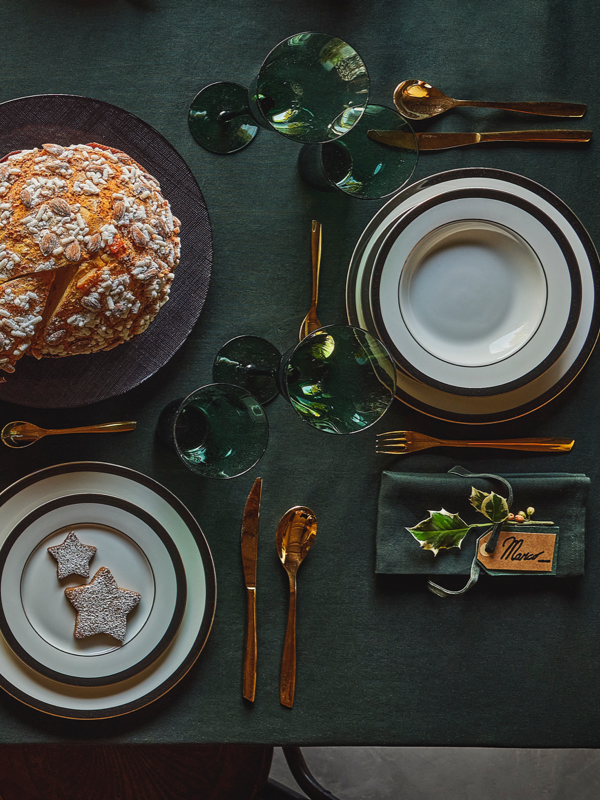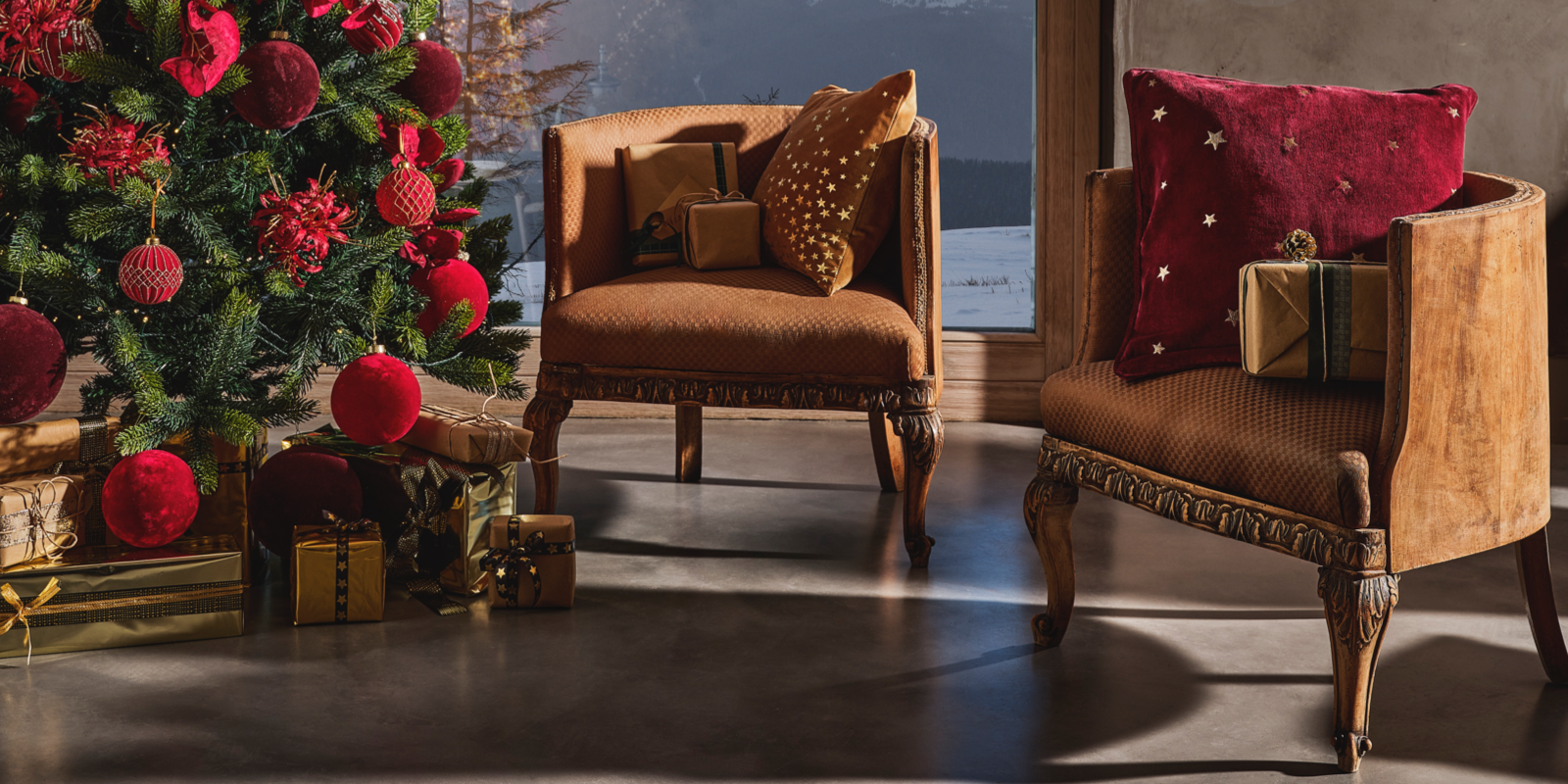 Velvety elegance
Turn on the magic house
The most refined proposals for decorating the home have deep shades of burgundy and petrol green, in soft velvets and bouclé dotted with stars.
Everyday wonder
Precious fantasy moments
The bathroom changes its look with embroidered sponge sets. And, for the little ones, we rediscover the softness of blankets and tender bathrobes that accompany us into wonderland.