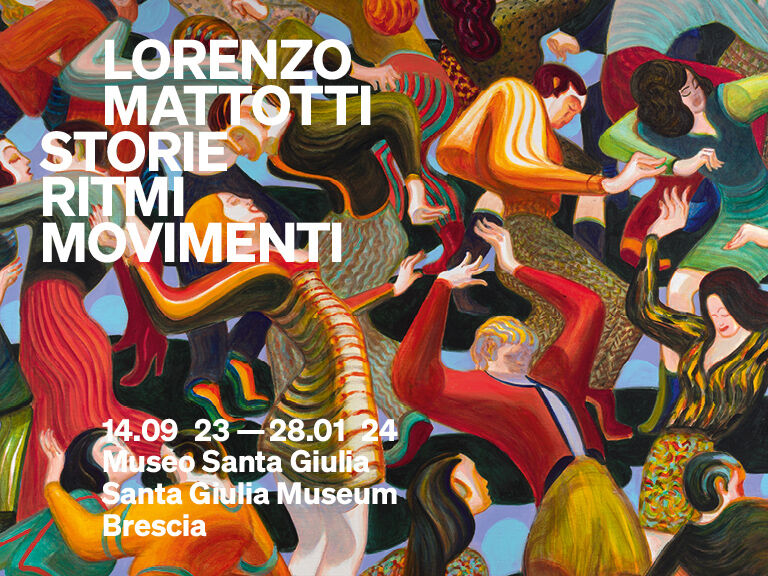 LA FONDAZIONE MUSEI DI BRESCIA TI OFFRE L'INGRESSO RIDOTTO CON COINCARD
Lorenzo Mattotti. Storie, ritmi, movimenti, dal 14 settembre 2023 al 28 gennaio 2024 presso il Museo di Santa Giulia a Brescia.
Una Mostra a cura di Melania Gazzotti, promossa da Comune di Brescia, Fondazione Brescia Musei e Alleanza Cultura,
dedicata alle mille sfumature dell'arte e ai colori briosi del disegnatore e illustratore italiano.
Lorenzo Mattotti, artista dall'opera sensibile e poliedrica, nonché uno dei più autorevoli rappresentanti internazionali dell'illustrazione contemporanea.
Musica, cinema e danza - i tre mondi che hanno maggiormente influenzato il lavoro di Mattotti - vengono esplorati e approfonditi in mostra,
mettendo in luce lo stile inconfondibile dell'artista e la sua capacità di infrangere i confini tra generi e linguaggi,
tra tecniche e stili che contraddistinguono le sue caratteristiche figure vibranti.
Fondazione Brescia Musei progetta e produce mostre temporanee originali e attività culturali
inedite per valorizzare e promuovere i tesori che gestisce, contribuendo alla produzione artistica e culturale nei settori dei beni culturali e del cinema.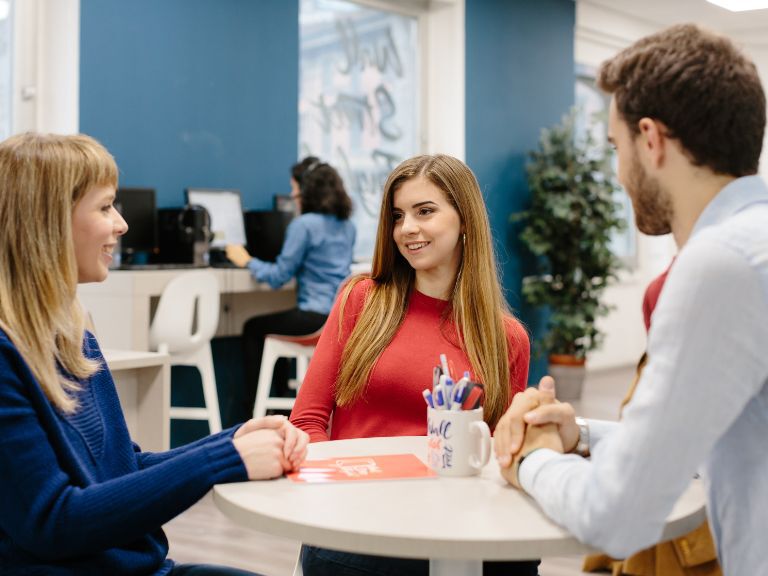 IMPARA L'INGLESE CON WALL STREET ENGLISH E COINCARD!
Insieme, per aiutarti a raggiungere prima i tuoi obiettivi e aprire nuove opportunità al tuo futuro.
Wall Street English è la scuola che permette di acquisire l'inglese in maniera del tutto naturale, grazie a un metodo certificato che da oltre 50 anni forma milioni di studenti nel mondo. Offre corsi di inglese per ogni livello linguistico, inglese per adulti, per ragazzi e preparazione alle certificazioni linguistiche più richieste nel mondo universitario e lavorativo.
In esclusiva per i titolari Coincard:
30% di sconto si percorsi WSE in center ed Online
20% di sconto sui percorsi English Fit Executive Premium, Business Partner e Test Preparation
Lo sconto è valido su prezzo di listino, non è cumulabile con altre iniziative e promozioni in corso
VUOI DARE FORMA AI TUOI SOGNI? CON ABILMENTE E COINCARD PUOI
Abilmente, la fiera delle idee creative, sta arrivando per un autunno pieno di colore a Vicenza, Roma, Torino e Milano.
Ci saranno laboratori creativi per grandi e piccini, materiali e strumenti per creare di tutto e di più tante tecniche fai da te tutte da provare come: calligrafia, scrap, stamping, decoupage, tecniche pittoriche, cucito, ricamo, home decor, bijoux fai da te…la lista è davvero lunga!
Con Coincard puoi acquistare i biglietti ad un prezzo ridotto:
· €7 anziché €11 per Abilmente Roma, Torino e Milano
· €8 anziché €12 per Abilmente Vicenza
con il codice super speciale che puoi richiedere a servizioclienti@coin.it. I bambini fino ai 12 anni inclusi entrano gratis!
Che aspetti? Vai sul sito di Abilmente (www.abilmente.org) e scegli l'edizione più vicina a te!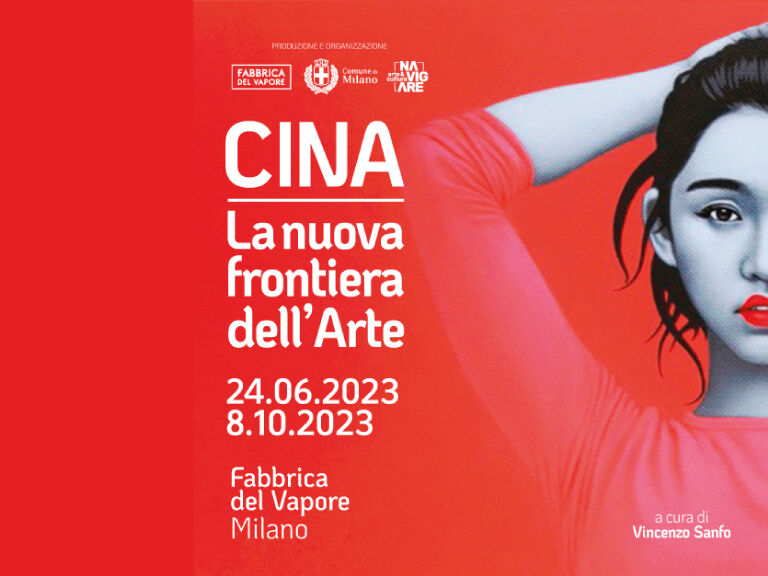 COINCARD TI PORTA ALLA SCOPERTA DELL'ARTE CINESE CONTEMPORANEA
Con Coincard potrai usufruire dell'ingresso ridotto a €10 alla mostra: Cina - La nuova frontiera dell'arte - Fabbrica del Vapore - Milano dal 24/06/23 al 8/10/23
Si tratta di una mostra suddivisa in sei sezioni al fine di ripercorrere il percorso evolutivo dell'arte cinese:
1. La Cina dell'ultimo imperatore, 2. Mao e la rivoluzione culturale, 3. La calligrafia e la pittura ad inchiostro, 4. Il Realismo, 5. Dall'astrattismo al concettuale, 6. Video e filmati.
Prodotta da Navigare con la co-produzione di Diffusione Cultura, ospita più di centocinquanta opere di oltre cinquanta artisti.
Realizzata insieme ad Art Book Web, è promossa dal Comune di Milano – Fabbrica del Vapore, e si avvale della curatela di Vincenzo Sanfo
La mostra rappresenta uno spaccato estremamente importante della scena artistica cinese moderna che una volta archiviato il periodo post anni Ottanta- Novanta, fa i conti con la propria storia e la propria cultura,
guardando avanti e valorizzando nel contempo l'eredità millenaria della pittura ad inchiostro.
COINCARD TAKES YOU TO THE MOVIES!
At the reduced price of €6,00.
---
UCI Cinemas is part of the most important European cinema circuit, with its 41 multiplexes and 425 screens it creates exciting entertainment experiences through high audio and video standards, ultra-comfortable seats and constant attention to the customer at every stage of the customer ​journey
UCI Cinemas reserves admission at a special price to Coincard customers!
Show your Coincard at the ticket offices of participating UCI cinemas to get a reduced-price ticket of €6.00.
Usable in cinemas from Monday to Friday, excluding holidays, on all 2D and 3D films (excluding goggles).
The offer is valid until 31 December 2023. Cannot be used online. Not valid for previews, VIP seats, content and specialty rooms (IMAX, Luxe). Not combinable with other current promotions.
MIKE'S RESTAURANT
A special discount with your Coincard
---
Mike's Restaurant, a modern and welcoming environment suitable for a business lunch but also for a pleasant and relaxing lunch break.
For information and reservations
+39 06 84017170 / +39 360 1034177
info@mikesrestaurant.it
A hospitable space capable of offering its guests a unique culinary experience with a view from the large window offering a suggestive view over the roofs of one of the oldest districts of Rome, over the imposing Basilica of San Giovanni in Laterano and over the Walls Aurelians.
Large and welcoming, its cuisine enhances traditional Italian dishes thanks to the great attention and choice of raw materials of the highest quality. A new catering concept made up of modern environments and a soft atmosphere, which accompany the guest to enjoy the original creations of the Chefs, studied in detail to be simple and tasty. A long and refined wine list accompanies the gastronomic choice, with Italian and foreign labels.
Furthermore, if you are a Coincard holder, a special 10% discount is available for you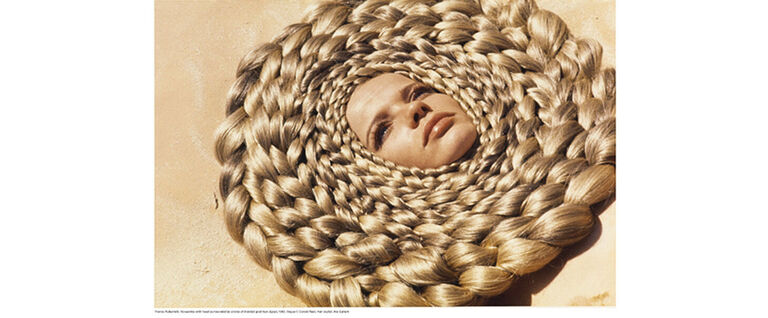 COINCARD TAKES YOU TO DISCOVER "CHRONORAMA"
PHOTO EXHIBITION AT PALAZZO GRASSI
---
From 12 March 2023 to 7 January 2024, Palazzo Grassi presents the exhibition "CHRONORAMA. Photographic treasures of the 20th century", the world premiere dedicated to photographic masterpieces recently acquired by the Pinault Collection and coming from the Condé Nast archives.
Over 400 shots that bring the 20th century back to life, from the 10s to the end of the 70s, through events, social phenomena and illustrious personalities that marked it, with images by Edward Steichen, Berenice Abbott, Cecil Beaton, Lee Miller, André Kertész, Horst P. Horst, Diane Arbus, Irving Penn, Helmut Newton and many others among the greatest photographers of the 20th century, published over the years in the pages of Vogue, Vanity Fair and other Condé Nast publications.
Visit the exhibition with your Coincard and benefit from the reduced price of €12!
The ticket is also valid for a visit to the "Icônes" exhibition at Punta della Dogana, running from 2 April to 26 November 2023 and dedicated to the theme of the icon, with over 80 works, including masterpieces from the Pinault Collection, works never exhibited before and site-specific installations by 30 artists of different generations.
For information, visit palazzograssi.it